45L tax credit software & services for energy efficient homes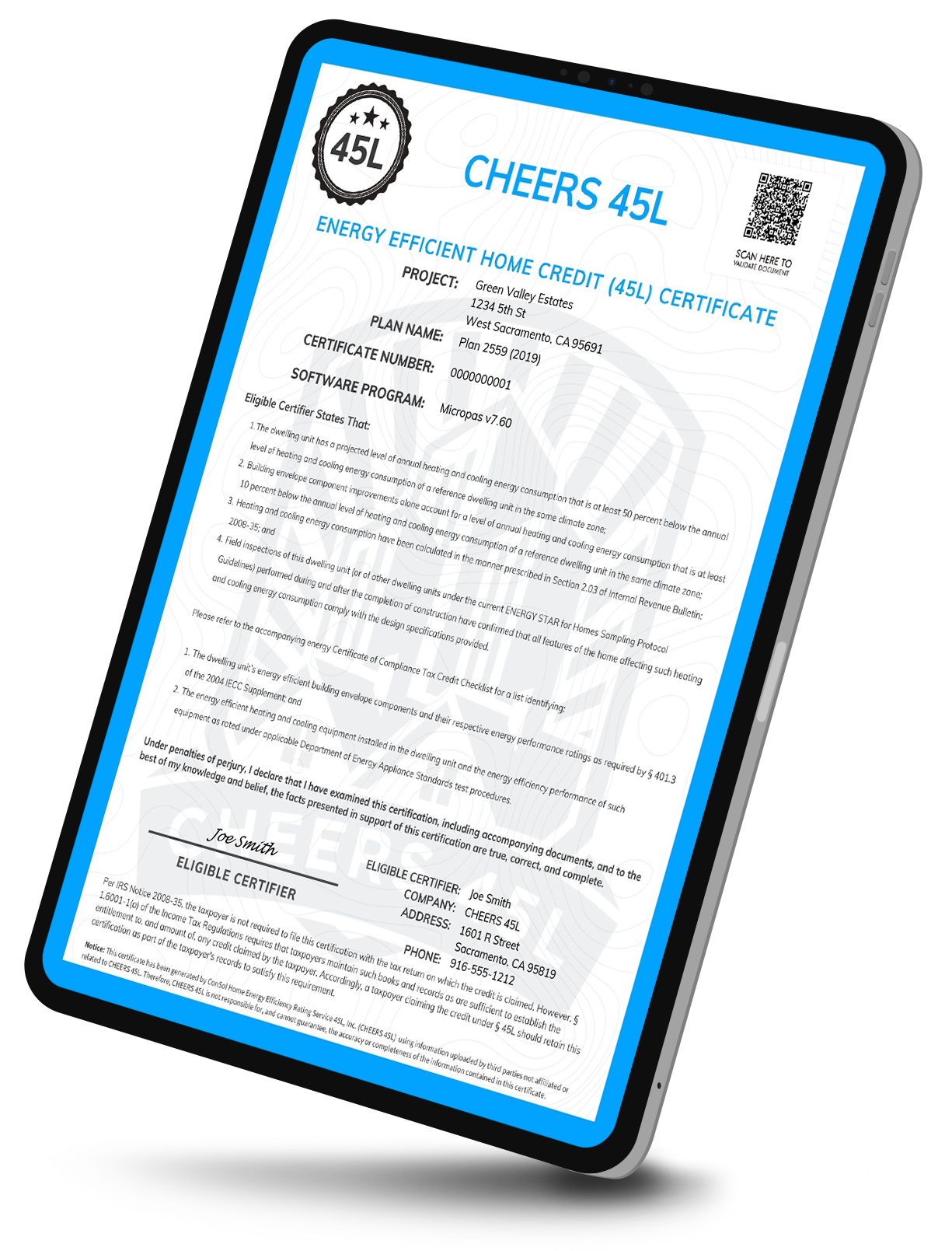 A federal incentive for energy efficiency
The 45L Energy Efficient Home Credit offers builders & developers a $2,000 federal tax credit per energy efficient home
$2,000 per qualified home  Single family and multi-family projects up to three stories including condos, apartments, assisted living, and student housing can qualify.
Home Builders & Developers  The entity that financed the project construction claims the $2,000 per home federal tax credit.
Retroactive for 3 years  Builders can claim the tax credit retroactively for up to 3 years.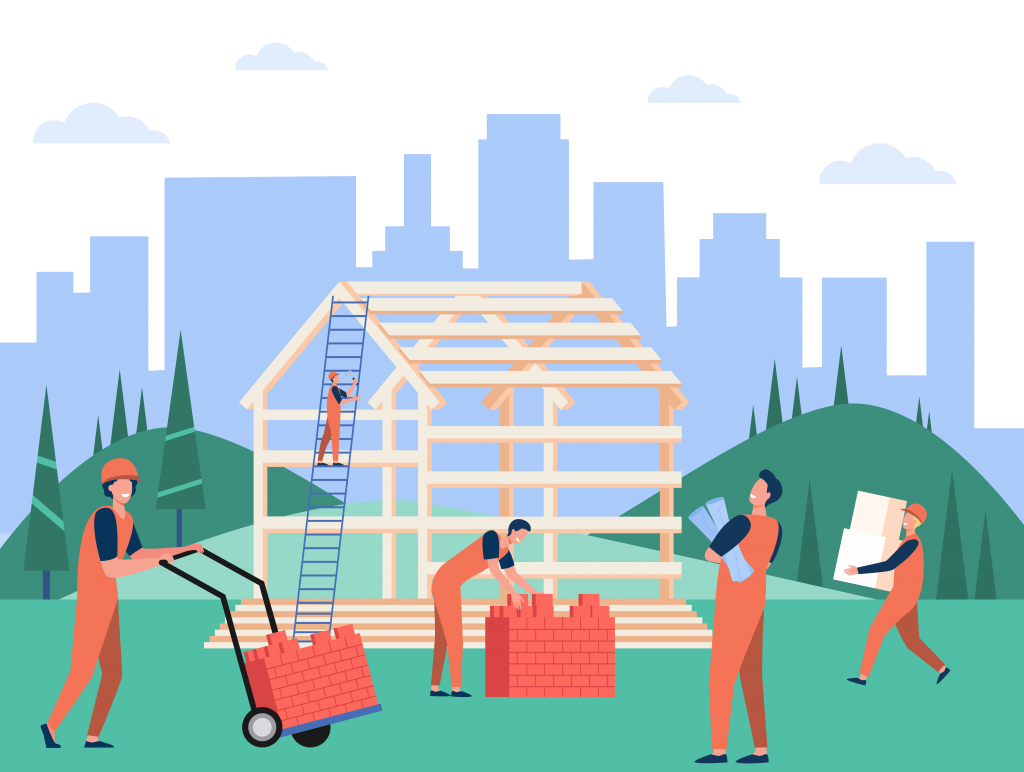 45L tax credit solutions to meet your needs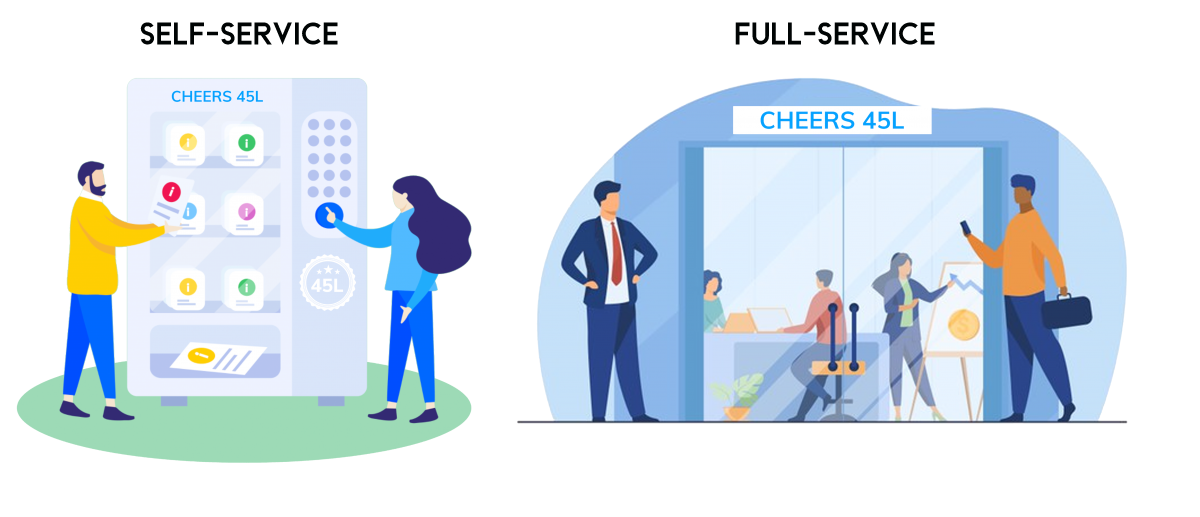 Flexible options to pursue 45L tax credit certificate documentation:
Self-Service  We provide web-based access to DOE approved Micropas 45L tax credit software at no cost. Import energy files and model your projects to see if they qualify. Generate 45L certificates instantly.
Full-Service  A turn-key approach where our expert team of energy modelers collect project energy specifications,  model your project in DOE approved software, and provide you the 45L certificate documentation required to take the credit.
45L service for businesses of all sizes.
Newsletter Signup
Subscribe to our newsletter and stay up-to-date with CHEERS 45L news!